Dear reader,
This is my first blog, so I would like to introduce myself.
My name is Peter Boers and I am the founder of Flower Tours Holland.
I was raised in a family of flowers and plant growers and all of my life I have been involved in flowers and plants.
Several family members were growers and owned greenhouses, where they grew cut flowers, like Roses, Carnations, Freesias and plants like Begonias, Cyclamen etc.
These flowers and plants were auctioned at the 2 flower auctions in those days.
Later on in 1969, they merged to one bigger auction.
As a child, we played on the nursery and in the greenhouses of my grandfather.
That is where the love for flowers and plants 'germinated'.
For people, living in a village like Aalsmeer, the 'Flower capital of Holland',  it was hard not to get involved in flowers, nurseries and flower auction.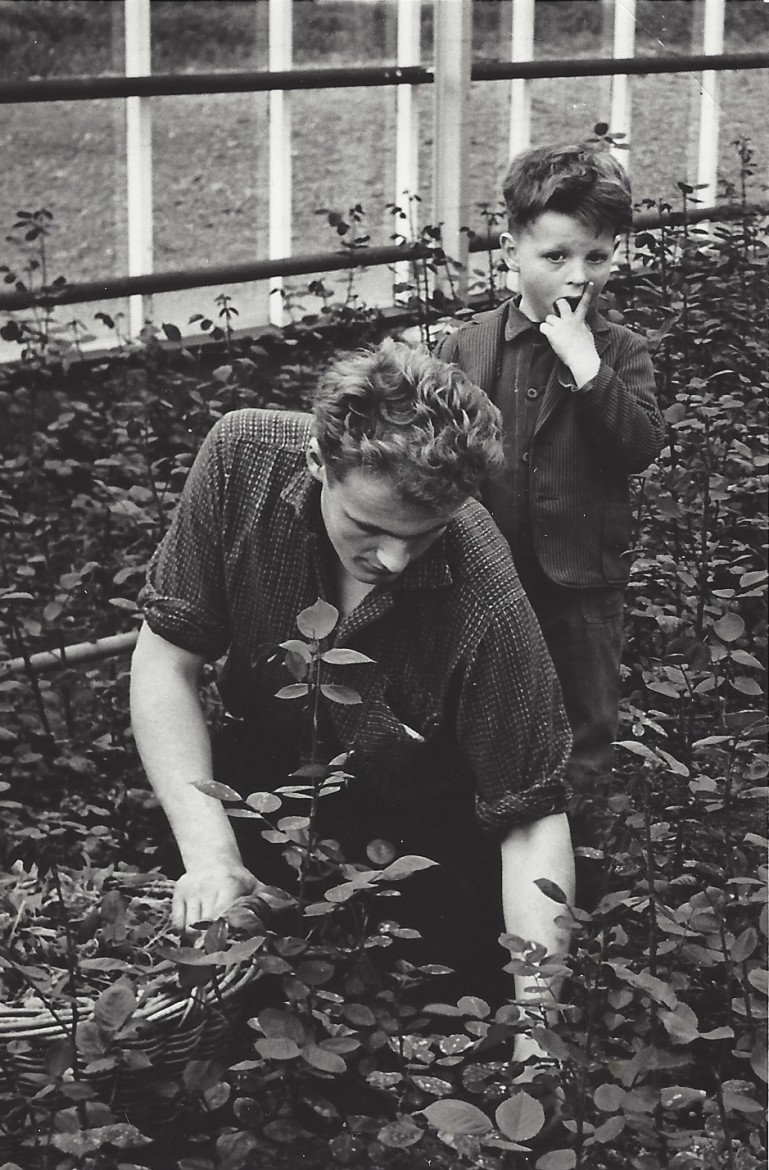 During schooldays, we stayed with my grandmother and grandfather, while my father and mother were running a grocery store.
Early in the morning, my grandfather took his cut flower Roses (cut on the previous day) to the flower auction and I accompanied him.
When you are a little child, a building like the flower auction looked immensely large!
In those days ( the sixties) , the auction was not running on computers and lots of people were involved in the administration.
After my childhood at elementary school, I started my study horticulture at mid school and after that at horticultural high school.
Later on,  I also studied 'plant breeding /hybridizing.
Once, at the age of 15, I was cycling (as do a lot of people in Holland) and passed by a greenhouse with Gerbera daisies and I fell in love with them.
This love lasted for more than 25 years.
After my horticultural studies and living and working abroad in England en France, I eventually started my own breeding company specializing in hybridizing Gerbera daisies.
During 15 years, I ran my hybridizing company.
Some years ago, I had the idea to start a company that could guide people from abroad, based on my experience in horticulture and floriculture.
I guide foreign tourists and horticultural professionals in Holland's most well known business area, floriculture.
More, much more, in my next blog…..
Peter Boers