Indoor flower shows at Keukenhof 2022
 When visiting Keukenhof, a visit to one of the pavilions is a must! In these pavilions, you can enjoy a beautiful flower show. But don't know which one to visit first? We list the three best Keukenhof pavilions!
 Tip from us: Rainy days with dark clouds are more common than you think in the Netherlands. Because the pavilions are indoors, you can also visit Keukenhof during rainy days. Combine it with a visit to a tulip farm! For questions about a customized tour or other tours on the website, please feel free to contact us.
 The theme of Keukenhof in 2022 is 'Flower Classics'. This is reflected in the various shows, inside the pavilions. Each breeder or grower (as many as 500!) is invited to take part in these exhibitions including a VKC (the permanent judging committee) quality competition. These flower shows address a wide audience, from consumers to industry peers and serve as an important platform for the exchange of ideas and research findings. In the four pavilions, breeders, growers, buyers, and consumers, will not only find the most beautiful varieties but also the latest breeding breakthroughs. Want to know what else there is to do at Keukenhof? Then read our top 8 here!
 In the park there are 4 pavilions in which flower shows can be found, these are:
Juliana Pavilion with 'Tulpomania', Beatrix Pavilion, Willem Alexander Pavilion, and Oranje-Nassau Pavilion.
In Beatrix Pavilion, there is a permanent show, where you can admire an Anthurium- and Orchids show, throughout the season.
 In the Oranje-Nassau Pavilion, you can find a changing show almost every week, for example from May 4 to May 9, the Chrysanthemum and Callas show. We highlight a few for you:
March 24 – May 15: Orchids and Anthuriums at Beatrix Pavilion
If you love Orchids, the Beatrix Pavilion is the hotspot for you. The Beatrix Pavilion at Keukenhof becomes for eight weeks the home of a spectacular display of the most beautiful selection of Orchids and Anthuriums. There are multiple Orchids on display in all colors. More than 40 Dutch Orchid growers use this indoor show to present the visiting audience with a couple of hundred of the best cultivars in the sector's assortment. This might be the most beautiful Orchid and Anthuriums display in Europe. For a quick impression, click here.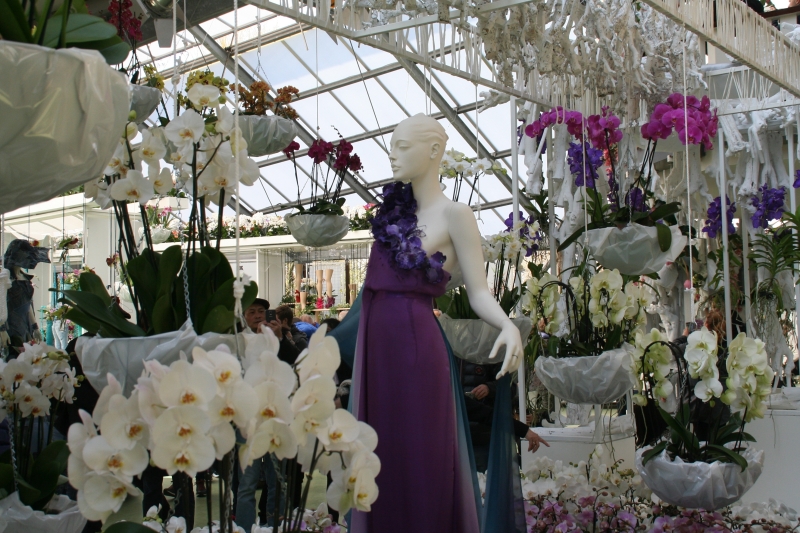 April 7 – April 12:The Rose show at Oranje-Nassau Pavilion
Love is in the air at Keukenhof! If you want to see the richest display of rosy red hues, you shouldn't miss the special Rose show that will be held in the Oranje-Nassau Pavilion. It includes all the latest varieties and newest Roses trends. Admire the most popular and romantic cut flower in the world, at Keukenhof. The best Roses on this show are from around the globe, from countries like Holland, Kenya, Ethiopia, and Ecuador. This show is the biggest Rose Show in the world, therefore it is definitely a must-see!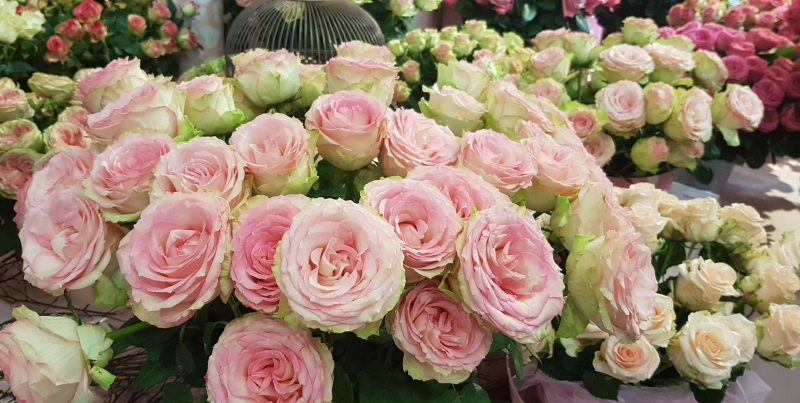 May 11- May 15: Carnation and Summer flowers show at Oranje-Nassau
Pavilion
Enjoy the Carnation flowers alongside colorful summer flowers… This cut flower show of Carnations and summer flowers at the Oranje-Nassau Pavilion at Keukenhof is well worth visiting. Every year, Keukenhof is highly successful in terms of bringing together 99% of the Dutch carnation growers and a large consumer audience from all over the world. With an estimated 100,000 international visitors over ten days, Keukenhof Carnation Show is likely to give carnation sales a boost worldwide.
But don't forget the summer flowers… Such as Gladiolus, Alliums, Sunflowers, Hydrangeas, and Dahlias. So different in background, shape, and color, and together so powerful. Be inspired and enjoy all these summer flowers. All growers share their passion for summer flowers with you in this way.
 Advice from us: Besides your visit to Keukenhof, Flower Tours Holland also offers tours of the bulb fields and Tulip farms. Find out where the bulbs in your garden, at home, originate from, and take a look behind-the-scenes of Tulip farms!